Generating CSR for Microsoft IIS 5.x/6.x
1. Start Internet Information Services from the control panel.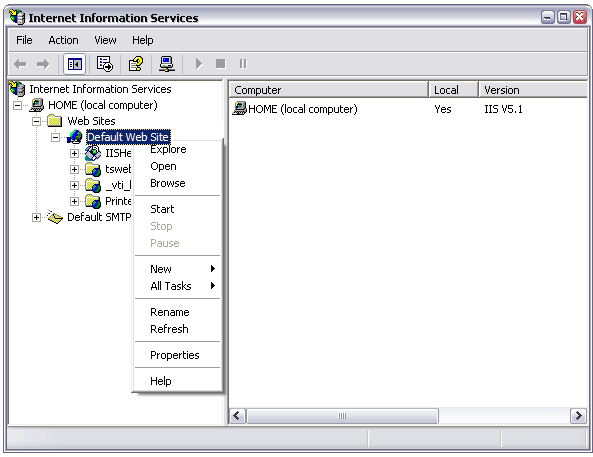 2. Right click on the website you require the CSR for and choose 'Properties'. Select the 'Directory Security' tab and click the 'Server Certificate' button.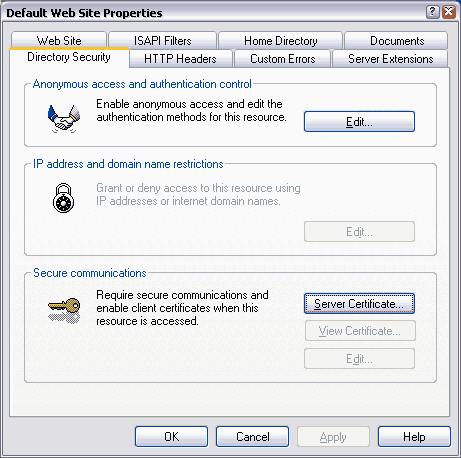 3. Click Next. Select the 'Create a new certificate' option.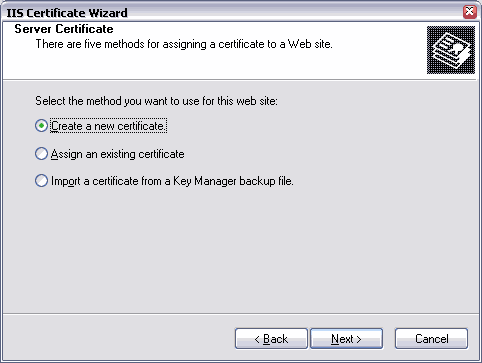 4. Select the 'Prepare the request now, but send it later' option and click Next.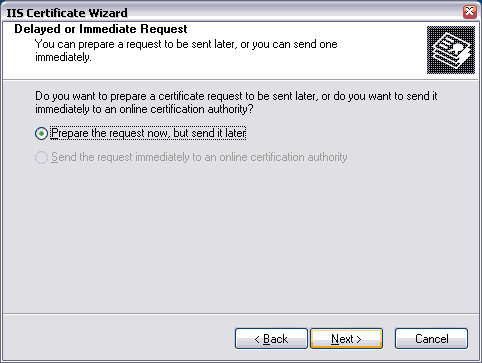 5. Type a Friendly Name for the certificate (in Latin letters). Select the bit length 1024. The rest can be unchanged. Click Next.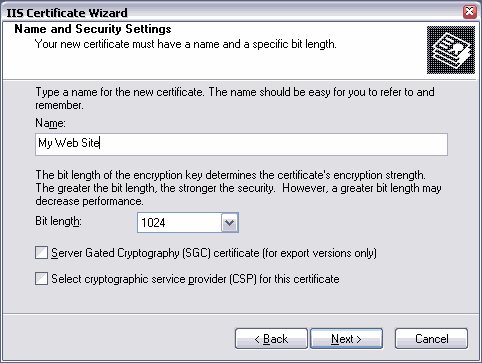 6. Enter your Organization and Organizational unit information. Click Next.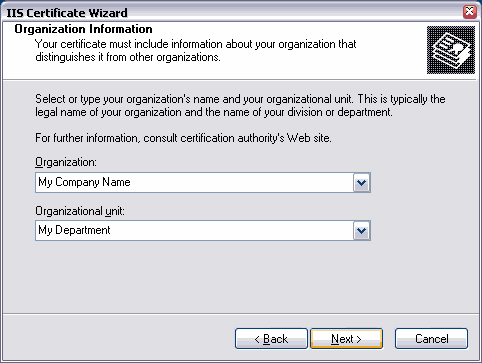 7. Enter the fully qualified domain name, e.g. ukrnames.com or www.ukrnames.com.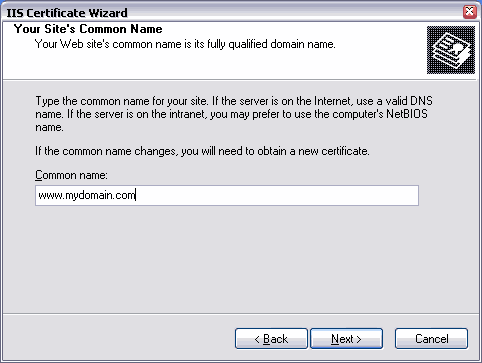 8. Input the Country/Region, City and State. This information must be correct - abbreviations will not be accepted by the system.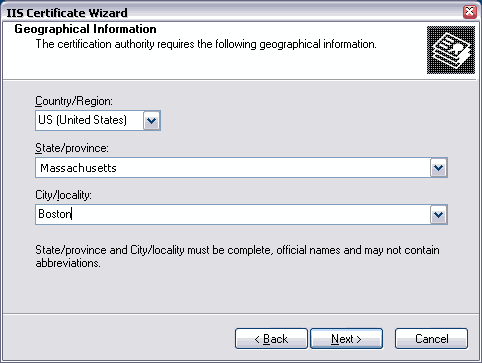 9. Select where the file will be saved, and the name of the file.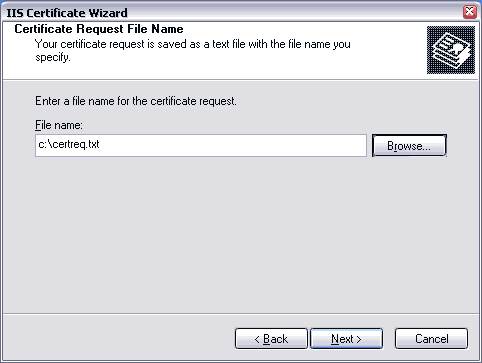 10. Review the information. Click Next.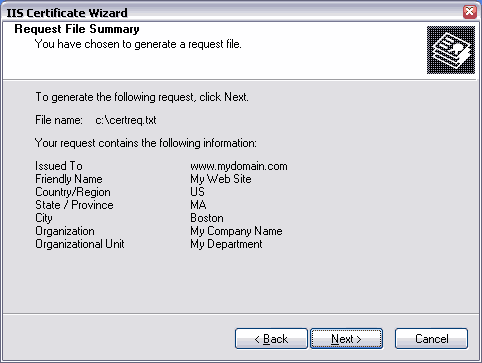 11. Your CSR is now generated. Open the CSR with a text editor, and copy and paste the text (including the BEGIN and END tags) into enrollment form when requested.