Rent a physical VPN router - a new service Ukrnames.com
03.09.2020
Dear customers!
We are pleased to offer you a new service - Rent a physical VPN router based on Mikrotik hEX S with operating system RouterOS Level4.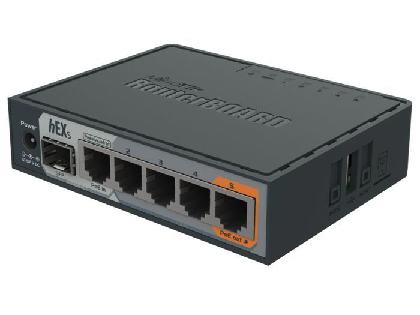 The Mikrotik hEX S router will allow you to set up your own, isolated network. For example, you can combine your offices into a single, encrypted network. RouterOS Level4 capabilities allow you to create the required number of accounts for your employees using VPN protocols PPTP, L2TP, IPSec, OpenVPN, SSTP. This will allow you to securely access the Internet or your network's servers.
Mikrotik hEX S uses a MediaTek MT7621A 2-core / 4-stream x880 MHz processor, with 256 MB of RAM and supports IPsec hardware encryption at up to 470 Mbps.
Connection speed (Internet) for the Mikrotik hEX S physical VPN router rental service - 1 Gbps. One dedicated IPv4 address (Ukraine) is provided, as well as full access to RouterOS management (admin).
Cost of the service: 399 UAH / month.
You can order the service here:
https://www.ukrnames.com/order/custom.jsp?id=993
In addition, the Mikrotik hEX S configuration is available with an additional 64 GB MicroSD card.
You can order Mikrotik hEX S c 64 GB MicroSD here:
https://www.ukrnames.com/order/custom.jsp?id=1052